Jupyter Notebooks Gallery: using Python
Most of the existing examples of using Poppy robots in Python are given as Jupyter Notebooks. We strongly encourage the use of this web application as it allows "the creation and sharing of documents that contain live code, visualization and explanatory text". Furthermore, they also permit the design of interface for live controlling a robot thanks to widgets.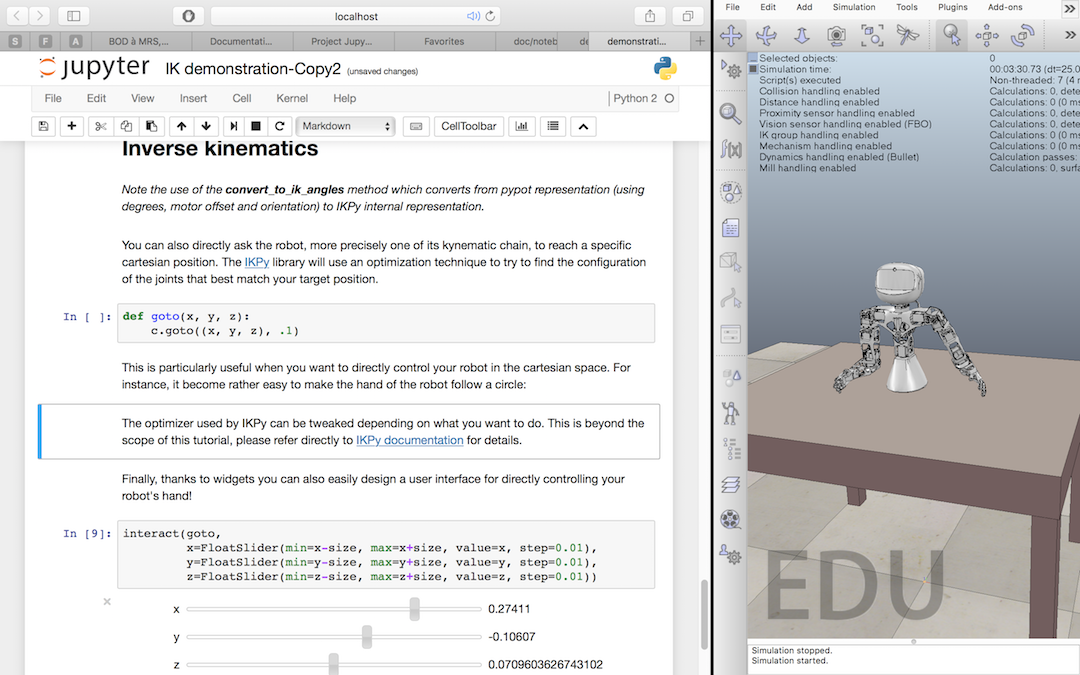 For each notebook, we provide a short description of what it does, with which robot/simulator it can be used and of course a link. Most of the notebooks are written in english but you will also find some in french (and hopefully soon in other languages).
This chapter presents a gallery of notebooks and tries to organize them into different categories.
Getting started
Notebooks en français
Simulator
CoppeliaSim
Notebooks en français
HTTP REST API and remote connection
Scientific experiments
Discover Explauto
Demo interface
Education
Notebooks en français
Initiation à l'informatique en Lycée
Do not hesitate to let us know if some cool Notebooks are missing! You can directly send pull-request on GitHub or use the issue tracker.